Jonas from Denmark Contacted us on Alibaba in Jan. 2021 for satin drawstring bags at first, she selected satin and ribbon color and made 2 rounds of sampling, since she wanted to change the size, color, and better material.

After the Chinese New Year holidays to early March 2021, Jonas said she wanted paper boxes in style ZH05 to match the bags and quoted 1000 pieces for each item(total 3 items for boxes) before sampling, but the price was out of the budget. We suggested making samples to check quality. After the sample was received and she was pleased with the quality, but also made some changes. We re-selected a darker paper, quoted 3,000 custom necklace boxes, finally got approval for the price.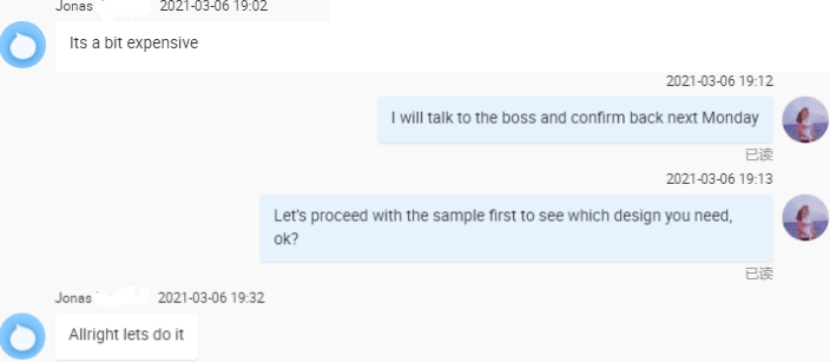 Sampling box and pre-production box samples compared in a picture. With the confirmation for the color of the box and logo, we started to arrange for the material purchasing and production.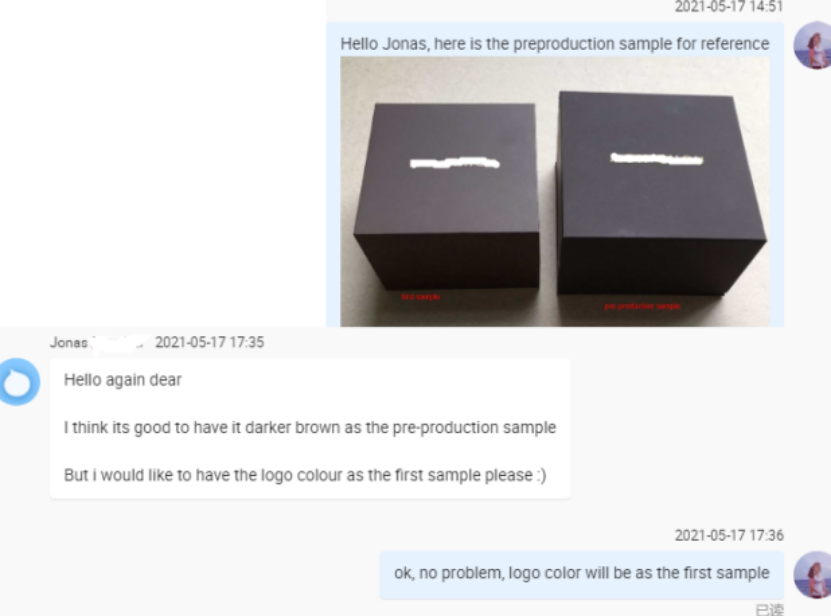 The boxes were finished on our confirmed date. Sent packing list info and checked shipping cost to Denmark. Shipment was arranged after payment received and address confirmed, tracking number confirmed, we prepared packing list and commercial invoice for customs clearance.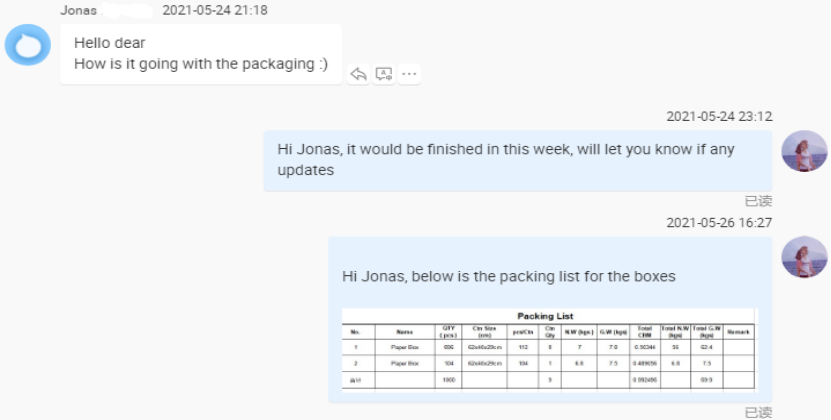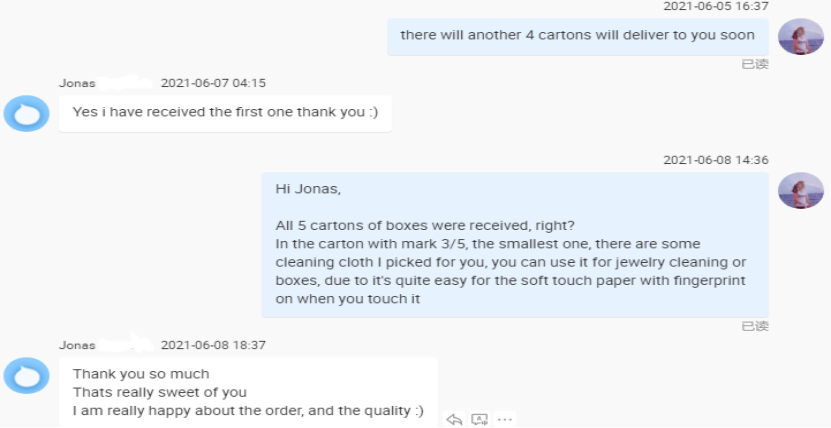 Followed up on the shipment status and reminded Jonas of the marked carton for the cleaning cloth. She was quite happy with our service and quality.