This is a client from the US with his own brand, independent website, and different styles of fine jewelry, and needs to customize high-quality jewelry box.

Customers contact us through the official website mailbox. In the beginning, the client wanted to check the quality and workmanship of our existing sample boxes, and the client suggested contacting us via WeChat.

After contacting through WeChat, I sent samples to the customer, and the customer was very satisfied with the quality of our boxes, so the customer placed a sample order, confirmed the documents, and started making samples.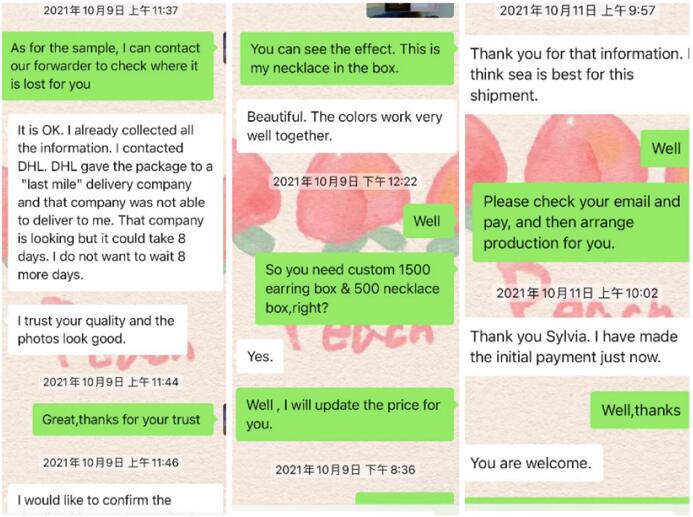 When sending samples, the customer failed to receive the samples in time due to courier problems, but the customer expressed confidence in our quality. After we communicated and sent the sample box pictures, the customer directly placed an order for 2000 pieces.
Less than a month from discussing samples to placing an order. This is the trust our customers place in us, and it is also the good quality, fast feedback, and preferential prices we give to our customers. Looking forward to your arrival, we will provide you with a satisfying purchasing experience.