All of our Boyang packaging products are customized, so jewelry box samples are almost an essential stage before each customer places an order.
Our Boyang Packaging has a professional sample-making team. See the following cases, After ordering our samples, the customer was highly satisfied with the samples and directly placed an order of 5,000 pieces.
The customer has his own design and jewelry box sample, but he is not satisfied with his current sample quality, hoping to find a high-quality product for him.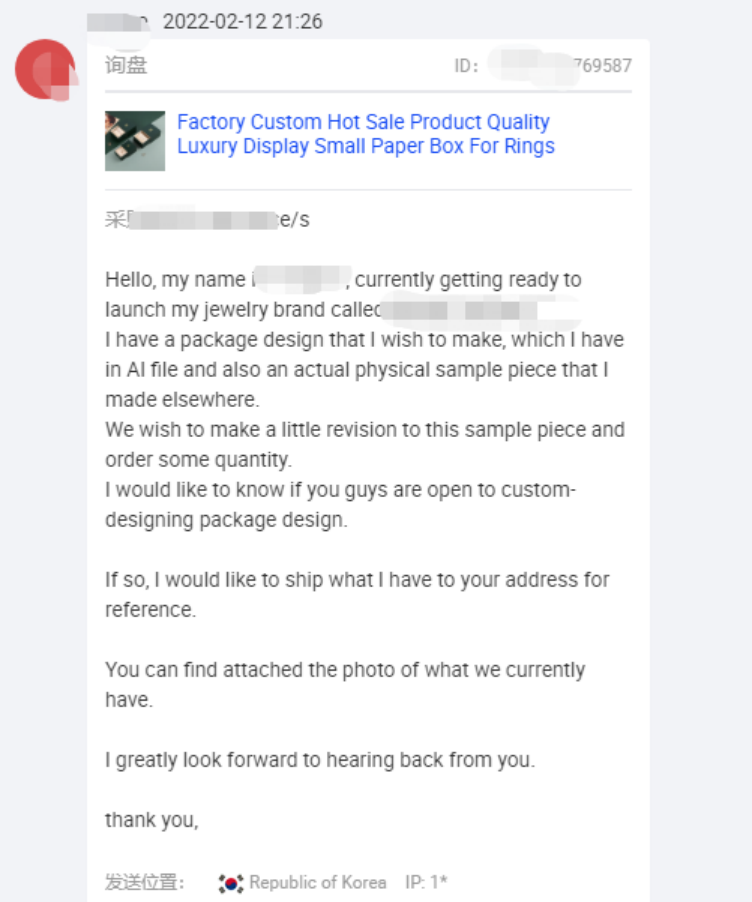 After communication, the customer is willing to send his jewelry box samples to us, we are very confident to provide him with high-quality products.

After receiving the customer's jewelry box sample, we made a sample quotation according to the customer's sample and request. The customer did not understand such a high sample fee at first, but after our patient's explanation, he accepted and paid the sample fee.


The customer was very satisfied with our jewelry box sample and started the first business between us.
Our sample charges depend on the production process, material, color, and LOGO design.
We have a professional sample-making team, and the materials and techniques used have high standards, we always believe a high-quality sample is the good beginning of a business relationship.
By the way, free samples are available if requested.