With more and more jewelry brand customers, the demand for customized jewelry boxes is also increasing. Every jewelry brand attaches great importance to the design of jewelry boxes. Jewelry packaging must be visually appealing while adding practical value to the consumer. Therefore, the custom jewelry box design is particularly important. Jewelry box manufacturers summarize 6 tips here.
A well-designed jewelry box can increase the original value of the product and can also affect the turnover rate of jewelry. If you want to design attractive and unique jewelry packaging, you can start from 6 aspects:
1. Pay attention to the customer unpacking experience

Even knowing what gift is inside the box, when a customer gets a jewelry box that is of premium quality like expensive jewelry, it is ready to be opened. This process is also exciting and enjoyable for customers. It brings a lot of happiness and satisfaction to the customers.
Packaging is what provides customers with an unforgettable unboxing experience. Therefore, the customer's unpacking process can be appropriately extended, for example, the packaging layer can be increased, and fillers such as ribbons and decorative tapes can be placed. Opening the package and seeing their precious jewelry will impress them deeply and beautifully.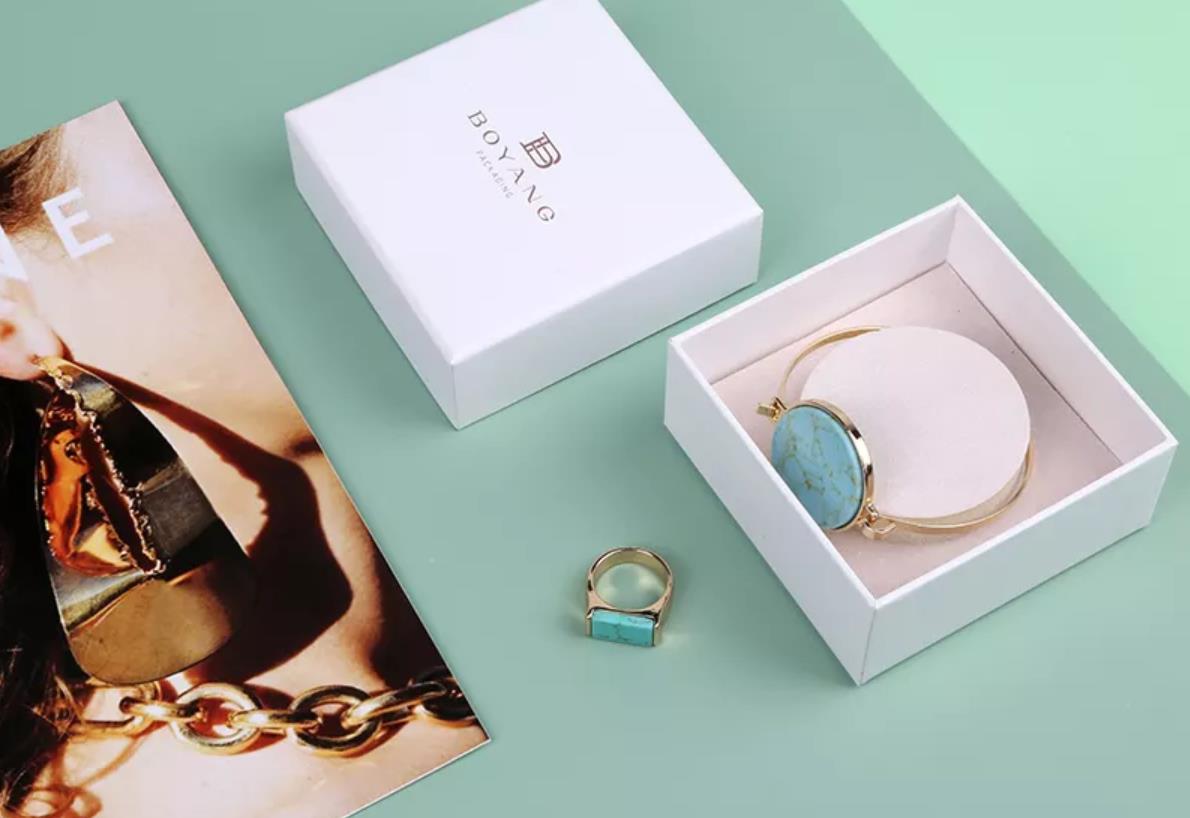 2. Protective jewelry packaging

The safety of jewelry packaging can convey information to customers such as the preciousness of jewelry and the importance of customers to the brand.
Packaging should be made of materials that can provide protection for jewelry from impacts and abrasions. If the jewelry is damaged in any way during transport to the store of sale, it will lose its original value and will not be sold. So in addition to designing durable outer packaging, the inner packaging can also provide additional cushioning padding to protect jewelry. Secondly, because the jewelry box needs to store the jewelry after the jewelry is used, the durability and sturdiness of the jewelry box are also very important.
3. Simple and elegant design

Jewelry packaging boxes are slightly different from the packaging of general fast-moving consumer goods. Jewelry packaging boxes are reusable, so jewelry packaging is as important as the jewelry itself.

Jewelry is a high-end luxury item, so the packaging of jewelry must also match the quality of jewelry, so as to increase the high-end nature of the product. The packaging of jewelry is not suitable for printing too many graphic illustrations.
It should be designed with a minimalist design, but with a refined and luxurious visual appeal to potential customers. Typically, a custom jewelry box can feature a single bold color with relevant details such as the brand logo printed on it.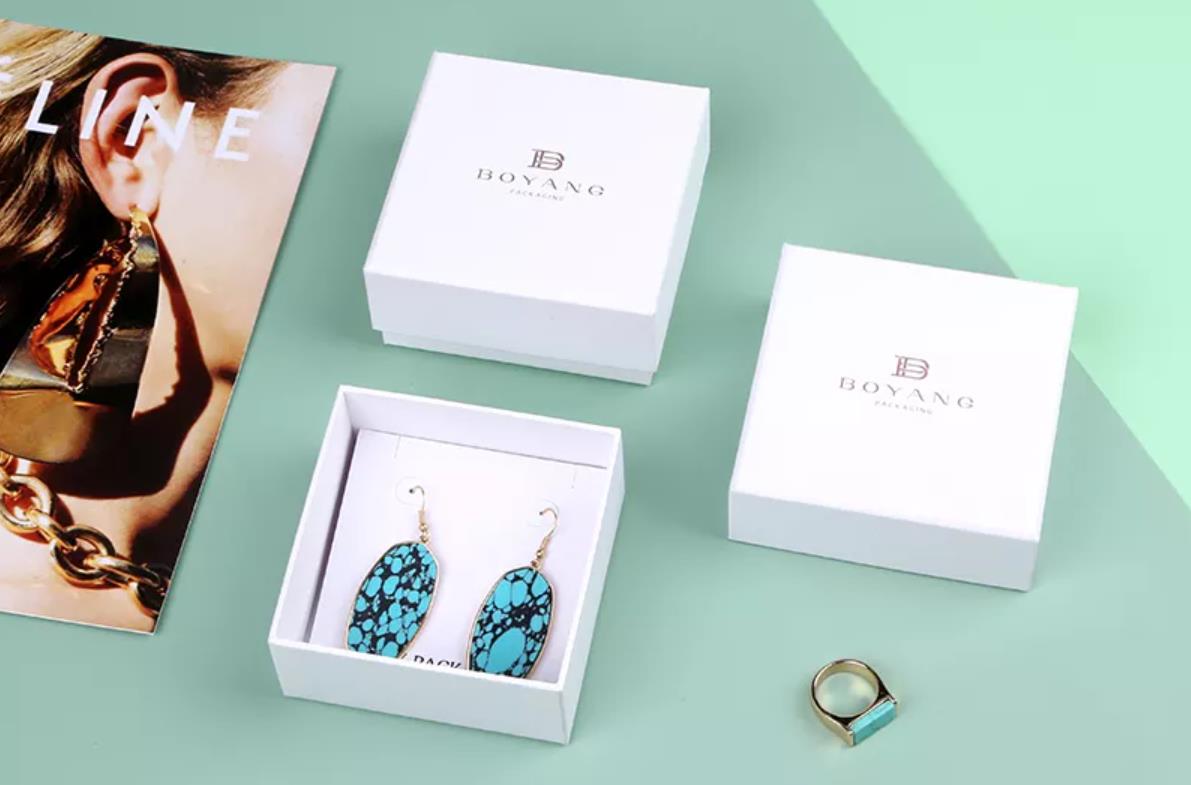 4. Personalized design

Brands are going out of their way to create mutually beneficial relationships with their customers. While attractive packaging coupled with a quality product can lead to good sales, brands can also enhance the customer's unboxing experience, thereby contributing to future sales.
Jewelers can include two business cards in the package – one for customers to use and one for them to share. Some jewelers even include handwritten and custom thank-you notes inside the packaging to make customers feel valued. On the other hand, it can serve as a reminder for future repurchases. These personalized packaging elements help build brand loyalty in the minds of customers and drive future sales.
5. Brand Consistency

Ensuring consistency in branding and packaging is very important. By following a consistent and well-coordinated approach, packaging and branding can be made unique. The font, illustrations, and other external accessories of the packaging should be consistent in color, which will help customers identify and associate with the brand from the packaging.
6. Logo design

Using attractive typography and foil stamping techniques can be used to standardize the packaging to differentiate it from competitors.
The customized jewelry box design is more than a simple shape design and uses design; the most important thing is that we need to achieve brand promotion, customer loyalty, and future sales promotion through jewelry box design.