Jewelry is an investment in appearance and emotion. Whether it's heirloom jewelry or a contemporary accessory, it deserves careful storage and protection. The velvet jewelry pouch is the perfect accessory to keep your jewelry safe and secure while adding a touch of elegance to your collection.
1. Why choose a velvet jewelry bag?
Velvet is a luxurious fabric with a soft touch that provides soft cushioning for delicate jewelry. It's also durable, ensuring your jewelry is protected over time. A velvet jewelry pouch is a stylish and functional option that brings many benefits to your jewelry collection.
One of the most notable advantages of a velvet jewelry bag is that it protects your jewelry from scratches, dust, and damage. Jewelry that is worn or moved around frequently is prone to scratches or other types of damage. By storing it in a velvet bag, you can reduce the chances of these happenings.
The velvet jewelry pouch also provides an extra layer of protection when traveling. Keeping your jewelry safe and secure can be a challenge when you're on the go. The velvet jewelry pouch fits easily into a suitcase or carry-on bag, providing a safe place for your jewelry while on the go.
In addition to protection, velvet jewelry bags can add a touch of elegance to your collection. The soft plush texture of the velvet fabric creates a luxurious look that complements the beauty of your jewelry. They are available in a variety of colors, allowing you to choose a color that complements your personal style.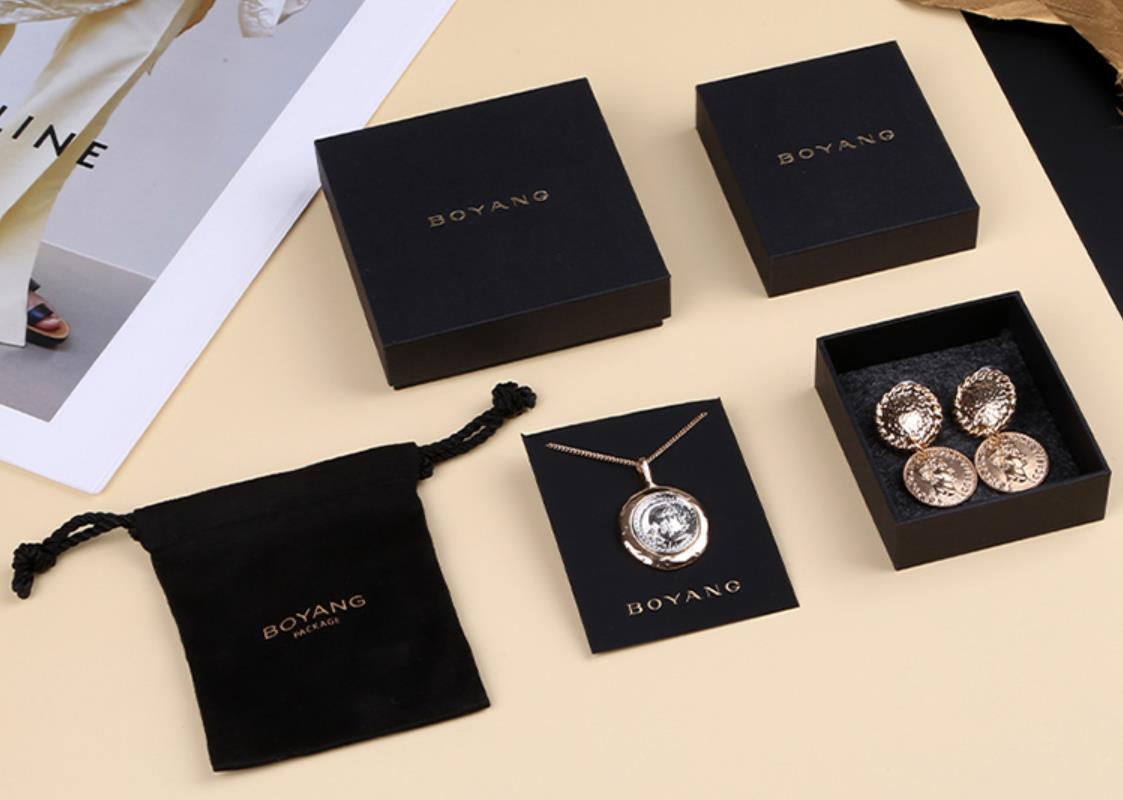 2. How to customize a velvet jewelry bag?
The velvet jewelry bag can be customized according to your preferences and style. They come in different sizes and shapes depending on the type and size of jewelry you want to store. Small bags are great for storing a single piece of jewelry, while larger bags can hold multiple items.
Velvet jewelry bags can also be customized with various design elements, including embroidered, and printed designs. These customization options enable individuals to create unique and personalized accessories that reflect their personal style.
3. Sustainable packaging
In addition to being good for your jewelry, velvet jewelry bags are an eco-friendly choice. Velvet fabrics are made from natural fibers such as cotton or silk, which are renewable resources. It's also biodegradable, meaning it eventually breaks down and creates no waste on the planet.
Additionally, opting for velvet jewelry bags can help reduce the amount of plastic and other non-biodegradable materials used for jewelry storage. Traditional jewelry boxes and packaging often contain plastic or synthetic materials, which cause environmental pollution. Velvet jewelry bags are a sustainable alternative that can help reduce your carbon footprint.
The velvet jewelry pouch is a functional yet elegant accessory that will bring many benefits to your jewelry collection. Its soft and luxurious texture protects delicate jewelry, while customization options allow individuals to create one-of-a-kind personalized accessories. It is also a sustainable choice that helps reduce environmental pollution. With the Velvet Jewelry Bag, you can protect and display your jewelry while making a positive impact on the planet.