Do you choose different elements to enhance and enhance your brand value when customizing jewelry packaging? Starting from the aspects of design, use of materials, and layout of the lining, it highlights the positive brand image. There is no doubt that paper jewelry packaging is very environmentally friendly and very popular.
As a jewelry packaging manufacturer for more than 10 years, we provide you with jewelry boxes and jewelry bags, we also provide customization and free design!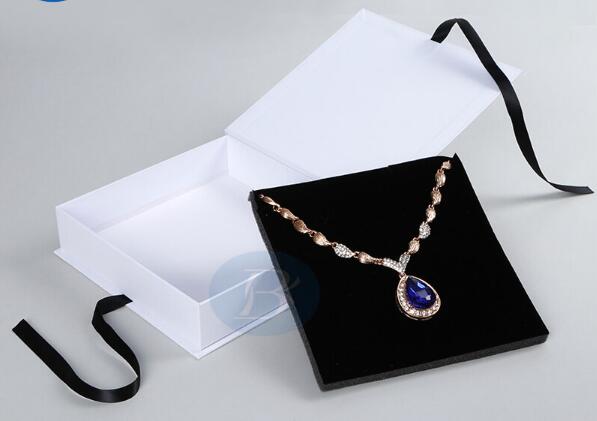 If you run a business, you should make the most of every opportunity in terms of brand image. You won't place any brand on your website, make sure its design matches your business-specific brand and your packaging should be the same.
Brand-conscious companies, their products will use custom printed packaging, such as stickers, labels, tags. Custom labels can be used to secure the top of tissue or bags, adding a little personality to your product and showing your customers that you value quality. You can design the labels yourself, and we can also provide you with labels, because we have a young talent design team and a production team with advanced printing equipment.
When customizing jewelry packaging, you can incorporate the company's logo into it, with exquisite colors, design different styles of jewelry boxes or jewelry bags for different jewelry, make your jewelry packaging full of personality, and deepen customers' impression of your brand.