Jewelry will appear in many romantic scenes. Although the scenes are different, there is an eternal law that the protagonist is still her. Most of the hostesses like pink, and they have no resistance to this color. In this way, the pink jewelry box seems to be very popular with the hostess.
However, in many cases, the use of jewelry and packaging boxes is not only romantic but also solemn and sacred. It seems to be a very difficult problem to make the design of jewelry packaging boxes meet the romantic concept and reflect the solemn and sacred feeling. . What should we do?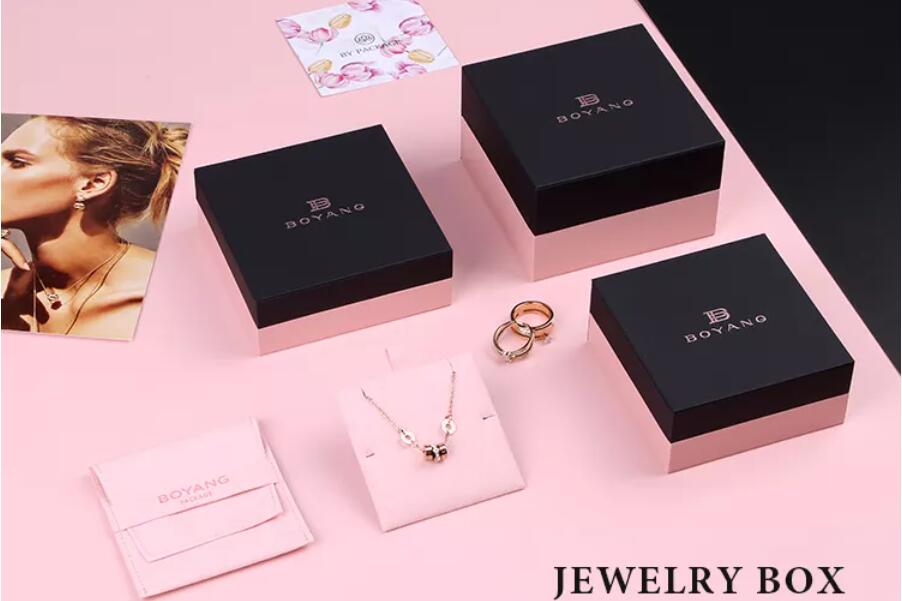 Don't be discouraged, my friend, our jewelry packaging box designer found design inspiration while considering these factors, and changed the top cover of the pink jewelry packaging box to black, which seems to form a visual effect of color collision, and makes it feel both lovely and divine. That's the black and pink jewelry box we're making now.
Not only is the lid black, but the lining also uses an all-black style, and the gold logo looks more high-end on a black background. This jewelry box set is mainly divided into a ring box and necklace box. If you like the design style of this jewelry box, welcome to consult us.