With more and more competitors, how to stand out from the competition? Adding a variety of colors to jewelry packaging seems like a great option. If you sell high-quality jewelry, a plain black velvet box is available. Some of them even display their products in these boxes. Using these plain colors is industry standard and boring.
When you use colorful jewelry boxes, your jewelry will stand out. It will also make your jewelry unique, making the browser a buyer. The best way to add color is to divide it into sections. For example, you can set up a section to showcase dark gemstones (such as onyx), which can be displayed on a gray, pink, or white display. Dark jewelry paired with a light display will make your jewelry pop. And vice versa, so your silver or light-colored jewelry can be displayed on a dark blue or burgundy display.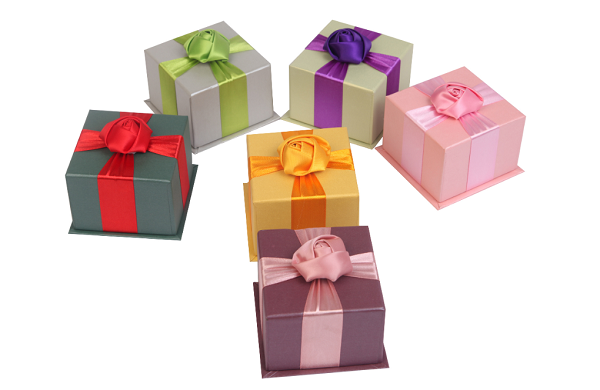 Parts shown in the same color mean quality jewelry, so always keep the same color shown together. Mixing colors is never a good thing as it reduces the perceived value of the jewelry.
Many jewelers display some of their jewelry directly in the box. The same idea applies here, divided by jewelry type and box color. Don't be afraid to use unique colors like cocoa, pale pink, dark purple, and natural kraft. Of course, it all depends on the jewelry you sell.
Using colored jewelry boxes is a low-cost way to change the look of jewelry and increase sales. Try it out, be different from your competitors, and catch the eye of your customers.