Swarovski, are you abandoning the chinese market?
Less than 24 hours after YangMi announced her termination from versace on August 11, 2019, coach, asce, givenchy and other international brands apologized for mislabeling Hong Kong and Taiwan.
The second is jiang shuying blog announced: I am a citizen of the People's Republic of China, we adhere to the principle of one China, the sovereignty and territorial integrity of the motherland is sacred and inviolable, any damage to national sovereignty and territorial integrity of the behavior, we will never tolerate tolerance!.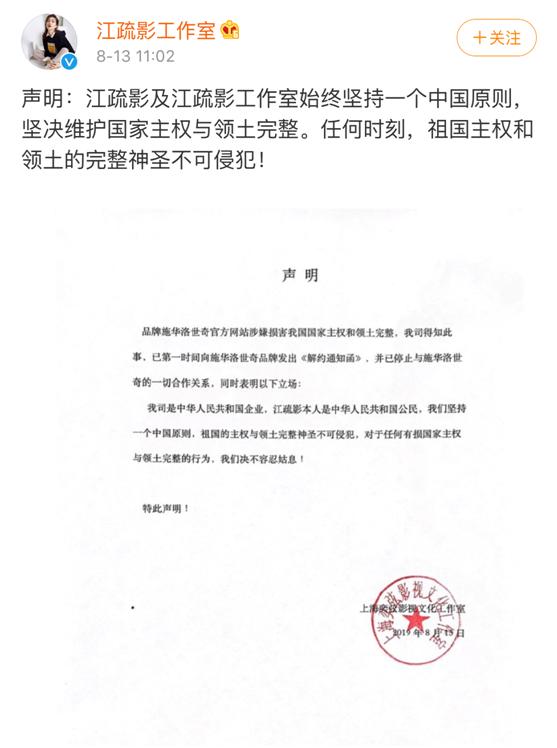 Swarovski officially announces:Swarovski has strengthen the cognition of China region in the world and support, so as to accelerate the Chinese market as the core, swarovski in various countries and regions in the world have thousands of websites, now we're given, will try my best to correct the mistakes in the shortest possible time, we believe that express position in offset is the best choice of swarovski has resolutely safeguard China's sovereignty and territorial integrity, and for the Chinese market and people bring globalization unified service responsibility in the shoulder, has not changed his mind thanks a lot people from all walks of life to supervise, swarovski is willing to continue to build a harmonious society together with the Chinese people.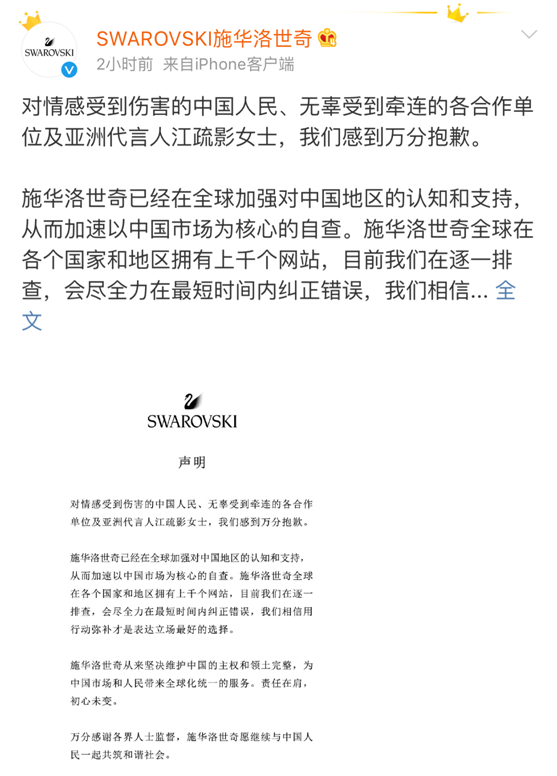 We have 15 years is a design, production, sales, jewelry boxes, gift boxes, jewelry bags, gift bags factories in China, we always respect all of our customers, and respect for his country and the world is a big family, the Chinese market is the core part of the world trade organization, and is a sovereign state, we have 5000 years of history, our country's sovereignty and territorial integrity is inviolable.We will never tolerate or tolerate any attempt to undermine China's sovereignty and territorial integrity.